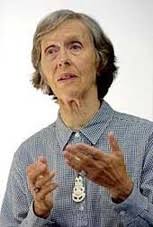 We were very sorry to hear of the recent passing of Dr Hazel Riseborough, on 8 January 2021 at Taupo, now aged 90. Hazel was a lovely person who felt, and lived, her love of history with a passion. She especially felt the hurts inflicted on Māori.
Hazel and Danny worked together at Massey University in the 1990s, teaching two papers together – at least, Hazel taught the papers, Danny assisted. When Hazel retired, Danny was appointed to her lecturing position.
Thō retired, Hazel would often come back to Massey during the vacation courses, teaching and accompanying us on our field trips around Taranaki. Hazel was an amazing person; she will be sorely missed.
See here – Hazel's history – for more on Hazel's amazing historical writings.