Ms Harete Hipango has been elected to the general seat of Whanganui. Harete is from Whanganui, and has long been a prominent local barrister and solicitor. She is married to Dean, and they have three grown children. Harete is an awesome person and will make a great MP.
Harete is now unique because she is holding a General Seat. In the past, we haven't seen very many Māori holding General Seats. Normally, Māori have been nominated for the Māori seats, which were established as special seats in 1867.
In fact, one of the first Māori MPs to be elected to the national Parliament in 1867 was also from Whanganui – Te Rangi Paetahi Metekingi, quite a name in the history of Māori politics.
Te  Rangi Paetahi won the seat of Western Māori, taking his place in the House in 1868, bringing vast experience of Māori lived realities to Parliament.
However, the first Māori to be elected to a General Seat was James Carroll, elected to the General Seat of Waiapu in 1893. Carroll held this seat until 1919, serving his East Coast constituents – Māori and Pākehā – for over 25 years.
James Carroll's subsequent career as Parliamentarian was outstanding, especially his tenure as Native Minister from 1899 to 1912, when the Liberals went out of office. One of Carroll's protégé's, Apirana Ngata, would go on to great things, and generally eclipse our memories of James Carroll and his many achievements.
However, he remains a much revered figure in Māori and Pākeha political circles. Thereafter, despite the considerable inherent challenges, Māori have occupied General Seats with considerable success.
More recent Māori MPs in General Seats that spring to mind are Ben Couch (National, Wairarapa 1975-1984), Georgina Beyer (Labour, Wairarapa/List, 1999-2007) and of course Winston Peters (National/New Zealand First, Tauranga/List/Northland, 1996 – present).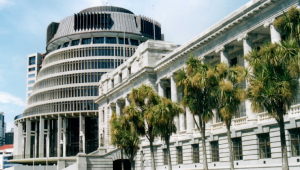 It's an interesting history, Māori political representation in General Seats, as an important part of the complex political fabric of our country. Perhaps a book, one day.
The read more on the awarding of the franchise to Māori, click here – the Māori vote.