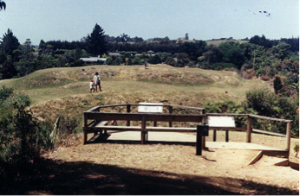 The Northern War – 1845-46
The British Army pursuit of Hone Heke and Kawati of Nga Puhi, following their sacking of Kororareka in March, 1845. James Belich says the burning of the town by Maori was probably accidental. An exploding armoury and British shelling from offshore certainly added fuel to the burning of Kororareka.
The Northern War was a complex €˜three-way war. Two factions of Nga Puhi fought against each other. One faction was led by Hone Heke who opposed the Crown, and who was prepared to take that opposition onto the battlefield.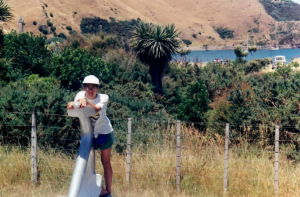 The other faction was headed by Tamati Waka Nene who generally supported the Crown, against Heke, though it is probably more accurate to suggest that he found a useful ally in the Crown in his dispute with Heke.
Three major engagements involving British Army and Maori were fought at Puketutu, Ohaeawai and Ruapekapeka. To read more on the Northern Wars, click here # The Northern Wars.    
To read Danny's essay on Hone Heke, as published in the Mana Magazine, No 51, 2003, pp. 83-86, click here – # Essay on Hone Heke.
Further reading: Tim Ryan and Bill Parham, 'Hone Heke's Challenge' in The Colonial New Zealand Wars,Wellington 1986, pp.15-28.