Land Confiscations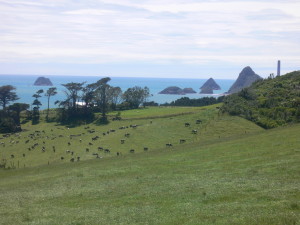 In December 1862, five months after the invasion of the Waikato had been launched by Governor George Grey, the New Zealand government enacted legislation aimed at confiscating Māori land. The Act – the New Zealand Settlements Act – was aimed primarily at the tribes of the Waikato who were to be punished for 'rebelling' against the government. However, the Act was later applied to other tribal districts, especially Taranaki, Tauranga and the Bay of Plenty.
The land confiscations devastated those tribal areas affected. A total of 3,490,737 acres was ultimately confiscated.
The largest of the tribal district confiscations was Taranaki at 1,244,300 acres, followed by the Waikato with 1,217,300 acres lost in this way.