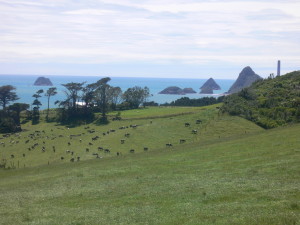 Mr Hip Fenton was a much loved and respected kaumatua of Te Ātiawa who lived in Waitara.
During the 1980s and 1990s, Hip developed a passion for visiting the battlesites around Waitara. He also conducted popular guided tours, for which he prepared hugely detailed and elaborate handouts and booklets.
When Hip passed away in 2004, we were presented with Hip's materials and papers by his family for categorizing and, if possible, publishing samples of his 20-30 years of reading, researching and hunting around the sites themselves.
Our intention is to digitize and present Hip's papers here in the hope that they might interest future researchers of the wars fought especially in North Taranaki.