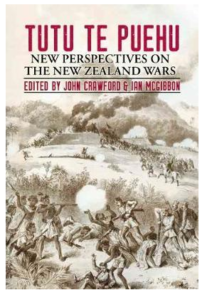 A new book on the New Zealand Wars has been released – Tutu Te Peuhu, New Perspectives on the New Zealand Wars. This new book was launched at Parliament in Wellington on 23 October 2018. On hand to do the honours were Hon Ron Mark, Minister of Defence, and Hon Nania Mahuta, Minister of Maori Development.
The book is edited by noted and prodigious military historians Dr Ian McGibbon and Dr John Crawford. Ian and John have edited earlier volumes looking at New Zealand engaged in wars abroad, including Vietnam and the Great War (see right).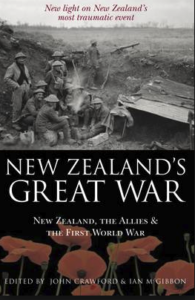 The 524- page book is well illustrated and contains 22 chapters written by a wide range of authors and scholars, all well known in the field of New Zealand Wars studies and research.
These authors include noted historians Monty Soutar, Carl Bradley, Ron Crosby and Kristyn Harman.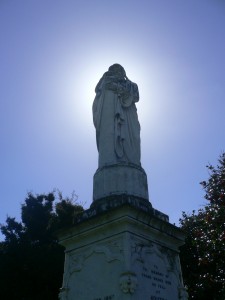 Tutu Te Puehe is published by Steele Roberts, noted New Zealand publishers based in Wellington. The book is awesome and is a credit to John and Ian, to Steele Roberts Publishers, and to the many contributing writers.
For further details ( and to order a copy), click here – Tutu Te Puehe.