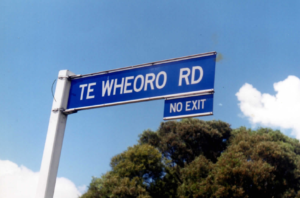 We have settled on 28 October as our New Zealand Wars Day, with commemorations to be held around New Zealand, every second year, to remember these past conflicts. This year, 2019, commemorations are planned for Taranaki.
However, the choice of the date – 28 October – was disappointing because the date has nothing to do with the wars. The date was chosen by a gathering of tribal leaders held in early 2016.
Why was this date chosen? Because it's the date that the Declaration of Independence was signed, in 1835 at Waitangi, between a confederation of Ngā Puhi rangatira and the new British Resident Agent, James Busby.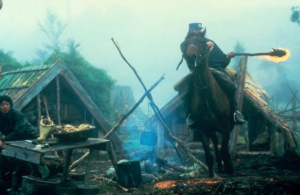 By choosing to commemorate the Declaration, rather than the wars, tribal leaders opted for ceremony over substance. The date draws attention, firstly, to the Declaration and, secondly, to ongoing Māori assertions of sovereignty which, so the argument goes, the Declaration promised to deliver.
This blends neatly into the orthodox Pākehā view, as represented by historians like James Belich, that the New Zealand Wars were 'wars of sovereignty'. This date, 28 October, references that Pākehā argument by highlighting the overarching issue of a contest for sovereignty, which Māori lost, rather than choosing an actual wars date. The date – 28 October – is about continuing political leverage.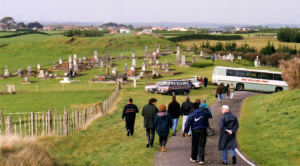 Māori historians, by contrast, have argued that, for Māori, te tino rangatirantanga lay in the land, and was indistinguishable from the land, and the continuing possession of it. Rangatira like Wiremu Kingi Rangitake of Waitara made this perfectly clear. Māori fought, and died, to protect this.
An overarching 'sovereignty' sounds fine, especially for Pākehā because they were never grounded in the land – and therefore have no alleigance to it – and they won the contest for sovereignty.
For Māori it was different, given our customary grounding in the land. October 28 denies to Māori the devastating costs of those conflicts, fought for their te tino rangatirantanga, embedded in the tribal estates. Māori everywhere fought in defence of this. Their efforts should have been more important to tribal elders. It's a travesty that their sacrifices should be manipulated by modern Māori for continuing political leverage.
A better date might have been 17 June, when arguably the first shots were fired, at Wairau on 17 June 1843. Or, 11 March, when fighting broke out at Kororareka in 1845, beginning the Northern War. Or perhaps 17 March, when the war in Taranaki started at Te Kohia, near Waitara, in 1860.
Another date is 20 November, when Rangiriri was attacked by the British Army in 1863. At Rangiriri, the Māori Kingi Tawhiao and his people of the Kingitanga carried a terrible burden for all Māori. Tawhiao needed to defeat the British, or force terms on them; but he was able to achieve neither. Instead, he was forced into a long retreat, all the way to Ngāti Maniapoto where he would remain in refuge for a generation.
Rangiriri was the defining battle of the wars because it was here that the wars were lost; after Rangiriri, there was to be no going back for Māori. It was a tragic date for all Māori, and remains a day of reflection – perhaps 20 November might have been the best of all dates.
What's in a date?
Everything. If anything, 28 October represents, not a sense of history, but modern Māori political realities, representing the ever-evolving state of Crown-Māori relations today which are centred on still outstanding issues of Māori autonomy, or sovereignty.
The date seems less about the wars, then, and more about Māori continuing to assert political leverage. A date more reflective of the Māori experience of those wars, with all of the hurt, dispossession and loss has been by-passed, and that is a shame.