Our principal website photographer is Bryn Thomas. Bryn lives in Arrowtown with his family, Philippa, Holly, Jaydn and Naiah.
Bryn has published photographs and maintains an extensive portfolio. His photographic passion is landscapes which represent or reflect important markers, seen or unseen, of the distant past. Bryn is our principal photographer and is the artist and brains behind this site's innovative use of photo images in their many different contexts.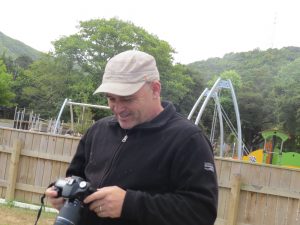 Bryn is pretty busy these days – he is a security officer at Queenstown airport, which these days is one of New Zealand's busiest transport hubs.
However, as time permits, we'll be showcasing some of his awesome work here.