Published Work since 2000
Books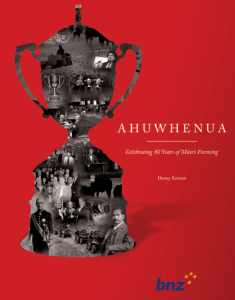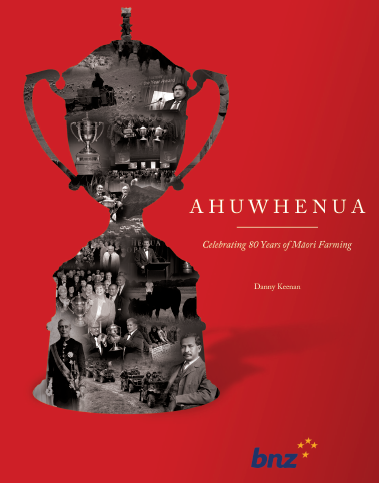 Te Whiti O Rongomai and the Resistance of Parihaka, Huia Publishers, Wellington, 2015.
Celebrating 80 Years of Māori Farming, Huia Publishers, Wellington, 2013.
Huia Histories of Mā Ngā Tāhuhu Korero (editor), Huia Publishers, Wellington, June 2012, including writing of 3 chapters:

Introduction; 'Land Culture and History Interwoven', pp.xvii-xl;
Chapter Eight; 'Separating Them From That Customary Influence', The Dissolution of Customary Authority 1840-1890, pp.131-162
Chapter Ten; 'The Future Sons of Britain'? The Dissolution of Customary Authority 1890-1918, pp.199-228.
Wars without End. The Land Wars in Nineteenth New Zealand, Revised Edition, Penguin Books, Auckland 2009.
Terror in our Midst?  Searching for Terror in Aotearoa New Zealand (editor), Huia Publishers, Wellington 2008, including 3 chapters:

'Introduction', pp.17-33.
Chapter Three, 'Autonomy as Fiction: the Urewera Native District Reserve Act 1896', pp.79-94.
Chapter Six, 'The Terror Raids and the Criminalising of Dissent', pp. 129-138.
Chapters in Books 

'Amalgamating Maori?': Maori, Land Tenure and 'Amalgamation' Before 1860', pp. 1-18 and
' Origins of War in North Taranaki', pp.19-34 in

Contested Ground. Te Whenua I Tohe, (ed) Kelvin Day, Puke Ariki Museum/Huia Publishers, Wellington, 2010.

'A Nation Within? Maori People and autonomy in New Zealand'  in

Nicholas Tarling et al (eds), The State, Development and Identity in Multi-Ethnic Societies, Routledge, New York, 2008, pp.216-224.

'An Ancient Land' in Taranaki Whenua. Life Blood Legacy,  in

Puke Ariki Museum, New Plymouth, 2008, pp. 101-110.

'The Past from the Paepae: Uses of the Past in Maori Oral History' in

Rachel Selby and Alison J. Laurie (eds), Māori and Oral History: A Collection, Dunmore Print, Palmerston North, 2005, pp.54-61.

'The Treaty is Always Speaking? Government Reporting on Māori Aspirations and Treaty Meanings' in

Margaret Tennant et al (eds), Past Judgment. History and Social Policy, Otago University Press, Dunedin, 2004, pp. 207-223.
'Bound to the Land, Māori retention and assertion of land and identity', in

Pawson and T. Brooking (eds) Environmental Histories of New Zealand, Oxford (Melbourne), 2002, pp.246-260.

'Hear the Word, See the Word: A comment on Oral Culture, literacy and print in early New Zealand: The Treaty of Waitangi', in

J Thomson (ed), Books and Bibliography: Essays in commemoration of Don McKenzie, VUW Press (Wellington), 2002, pp.57-68.
'Ma Pango Ma Whero Ka Oti: Unities and Fragments in Māori History'

in

Dalley, Bronwyn and Labrum, Bronwyn (eds), Fragments: New Zealand Social and Cultural History, Auckland, Auckland University Press, 2000, pp. 39-53.

'Aversion to print: Māori resistance to the Written Word',

in

Griffith, Penny, Hughes, Peter and Loney, Alan (eds), Book in the Hand: Essays on the History of the Book in New Zealand, Auckland, Auckland University Press, 2000, pp. 17-28. 
Journals and select Newspapers/Magazines  
'A Few Venturous Souls', Towards a Comparative History of Māori New Zealand and Native North America, in Te Pouhere Korero Journal,
Auckland, 2:2002, pp.82-93.
'NZ Wars' or 'Land Wars? The Case for Taranaki 1860-61' in the Journal of New Zealand Studies, October 2002, pp.99-107.
'The Unmentioned Minority' in Massey Alumni Journal, April 2004, p.3.
Mana Magazine, between 2000 and 2010, numerous historical essays on prominent Māori figures, events and issues eg'

Waitangi or Anzac – Our National Day?' in Issue 92, February – March 2010, pp. 44-45.
'The Kingitanga', a short history, in Commemorative Issue 50, February-March 2003, pp. 63-68.
'Hone Heke – His Mana Endures' in Issue 52, February-March 2004, pp.83-86.
New Zealand Herald, contributions to Editorial Dialogue Page including;

'Whose Holocaust? That is Still a Good Question', 7.9.2000, p. A13.
'Truth Reached Only By Rationale Debate', 2.9.2003, p.A.13.
'Pakeha Men Ideal Target for National', 13.2.2004, p. A.15.

New Zealand Listener –

'Heroes and Villains, a life of Von Tempsky', 19.4.2003, pp.30-32.   

Wanganui Chronicle –

'The Language of Race Relations', 3.9.2003, p.6.