Pre Contact Maori Life and Maori Warfare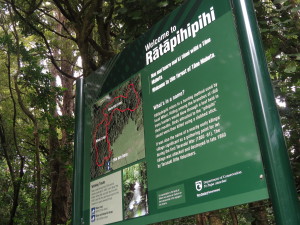 Atholl Anderson, When All The Moa Ovens Grew Cold, 1983.
Janet Davidson, The Prehistory of New Zealand, 1984.
Aileen Fox, Prehistoric Maori Fortifications in the North Island of New Zealand, 1976.
A.P. Vayda, Maori Warfare, Polynesian Society, 1960.
John Wilson, From the Beginning. The Archaeology of the Maori, 1987.
Elsdon Best, Notes on the Art of War, edited by Jeff Evans, 2001.
First Contacts 1769-1839
Ormond Wilson, Kororareka and Other Essays, 1990.
Harry Morton, The Whaler's Wake, 1982.
Anne Salmond, Two Worlds. First Meetings between Maori and Europeans 1642-1772, 1991.
Ormond Wilson, From Hongi Hika to Hone Heke, 1985.
Pax Britannica 1840-1859
Peter Adams, Fatal Necessity: British Intervention in New Zealand 1830-1847, 1977.
Patricia Burns, Fatal Success: A History of the New Zealand Company, 1989.
Claudia Orange, The Treaty of Waitangi, 1987.
I.H. Kawharu (ed), Maori and Pakeha Perspectives of the Treaty of Waitangi, 1989.
Ian Wards, Shadow of the Land: A Study of British Policy and Racial Conflict in New Zealand 1832-1852, 1968.
Maori Society and Warfare 1800s to 1860
Cleve Barlow, Tikanga Whakaaro. Key Concepts in Maori Culture, 1991.
I.H. Kawharu, Maori Tenure, 1967.
Angela Ballara, 'The Role of Warfare in Maori Society in the Early Contact Period', in Journal of Polynesian Society, 85:4 (1976), pp.487-506.
Maori Marsden, 'God, Man and the Universe, a Maori view' in Te Ao Hurihuri (ed) Michael King, 1985.
Sidney Moko Mead (ed), Nga Tikanga Tuku Iho a Te Maori; Customary Concepts of the Maori, 1984.