New Zealand Wars Conference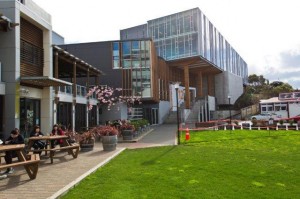 The first ever New Zealand Wars conference was held in Wellington, on the Massey University Campus, between 11 – 13 February 2011.
The conference was well organised and was attended by about 400 people. An amazing range of papers was also presented by scholars and New Zealand-Wars experts from New Zealand and Australia.
Keynote presenters included Dr John Crawford, Dr Monty Soutar, Professor James Belich and Mr Maharoa Okeroa MP.
And the good news – the conference proceedings are to be published! Contributors are currently tidying up their papers, before copy editing, with maps/photos also being arranged. The book is due to be published in late 2017, all going well.
The papers presented at the two-day conference covered a broad spectrum of topics relating to the wars, ranging from Māori modes of fighting to shipwrecks, and from monuments to the wars in Australia to Māori imprisoned in Tasmania, alongside incarcerated Aboriginal people.
More details about the conference, and the book of proceedings, will be posted shortly.