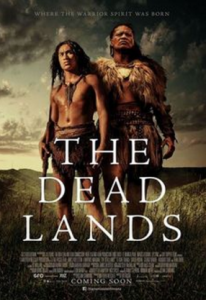 This recent movie by acclaimed New Zealand director Toa Fraser, The Dead Lands is a terrific film. The movie is totally recounted in Māori, too, appropriately since the action occurs in the days before Europe encountered New Zealand. The movie was released in New Zealand in 2014 and is now available on DVD.
James Rolleston (Hongi) and Lawrence Makoare (The Warrior) are also terrific in their respective roles as an aggrieved young warrior seeking the guidance of a reclusive but violent elder, who inhabits a desolate landscape known as the Dead Lands. Hongi seeks advice on an urgent matter of tribal revenge.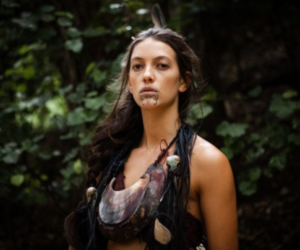 Te Kohe Tuhaka is terrific as Wirepa, almost stealing the movie from his better known cast members. Xavier Horan also stars as Rangi, with Raukura Turei as Mehe, a wahine toa – woman warrior – who confronts The Warrior in a bitter hand-to-hand struggle.
Veteran and accomplished Māori actors George Henare and Rena Owen also star in this movie.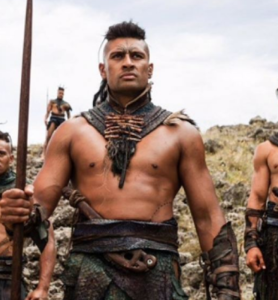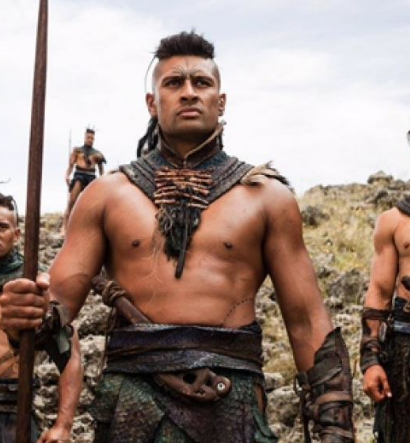 The movie did fairly well in New Zealand, but it is a terrific watch – though, be wary, it is also quite violent, though these days, with quick-editing, you don't get to see the worst of it.
The movie also depicts a Māori world given to unrelieved warfare, warfare as the modus through which all tribal and personal relations are mediated.
Some scholars agree with this view, like Māori jurist Sir Eddie Durie, in his masterful study, Māori Custom Law (1994). Dr Angella Ballara has also argued that 'warfare was endemic in Māori society', though she has equally written of peace-making protocols that also existed, alongside the Māori propensity for war.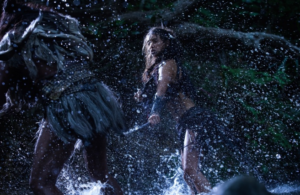 Click on The Dead Lands' poster (above left) to see a copy of an advertising brochure released with the movie. For more on the New Zealand Wars on film, click here – NZ Wars on Film.