The Literature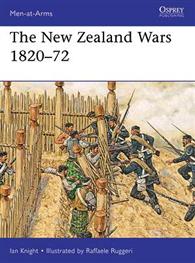 The primary and secondary literature dealing with the New Zealand Wars is nowadays reasonably extensive.
Primary source materials like official papers, earlier texts, documents, despatches, diaries, and photographs are deposited all over New Zealand, and there is much more overseas.
Most published sources deal with the wars in larger contexts. Māori communities also hold some tribal archives dealing with New Zealand in the nineteenth century war period. The purpose of this section is to compile as complete a record of these many and variable sources as possible.