The New Zealand Wars Campaigns
The campaigns fought against Māori by Imperial and Colonial forces began in Northland (at Korororeka) in 1845 and concluded in the Central Plateau region of the North Island in 1872.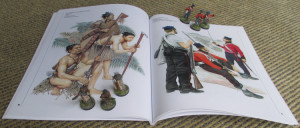 Earlier, in 1843, settlers from Nelson confronted Māori at Wairau, resulting in many deaths, mostly settlers. Some historians argue that the New Zealand Wars actually began at Wairau, though the British Army did not enter the field of battle until a year later, at Kororareka.
But the fighting at Wairau did provoke some panic amongst settler communities, especially Nelson and Wellington, who began to build defensive fortifications, urging Governor Robert FitzRoy to send for British troops then stationed in Australia.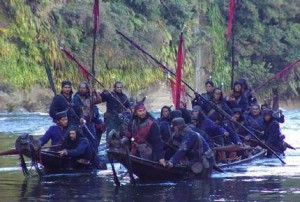 Thirty years later, after the military campaigns finished in 1872, three engagements involving armed constabulary and police actions occurred – at Parihaka in 1881, Rawene in 1899, and Maungapohatu in 1916.
No shots were fired at Parihaka, though a shotgun was discharged at Rawene, harmlessly as it turned out. But two Māori were shot at Maungapohatu, where, it is said, 'the last shots of the New Zealand Wars' were fired.
Click here to see a full timeline of the New Zealand Wars (or individual campaigns) – # Full Timeline.
To see a map of the many fields of engagement that together comprised the 'New Zealand Wars', click here – # Map of Conflicts.
Most histories of the New Zealand Wars do not include the earlier, savage Musket Wars of 1807-1845. To read a brief account of these wars, click here – # the Musket Wars.