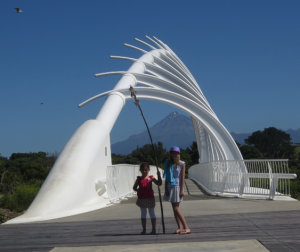 The government has announced a New Zealand Land Wars Day will soon be introduced, to commemorate the wars fought on New Zealand soil between 1843 and 1872. Constabulary actions though continued until 1916, one whole year after Gallipoli where, and when, we supposedly 'came of age' as a nation.
Heaps of Māori political figures are now pronouncing loudly in support, all new adherents to the cause; and good thing too. Some historians have been arguing for this commemoration for a long time. Other historians are now hopping on board; it's a strange thing, how it all works out in the end.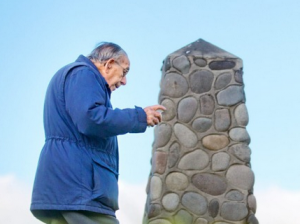 Historiography (the study of how history is written), however, is not about scholarship, it's about politics; and it's something even historians forget about. You will see this in a number of recent academic tracts published on the wars, to say nothing of comments appearing in the press. In New Zealand, historiography is not every historian's fortē. You can read more about the New Zealand Land Wars historiography here – Wars historiography.
The Students who got the ball rolling
We should however acknowledge the students from Otorohanga College, in Ngāti Maniapoto/the King Country, who put the case before Parliament for such a commemorative day – Rhiannon Magee, Tai Jones and Leah Bell. They really did get the ball rolling. The students also organised a NZ Land Wars Day petition which was signed by 13,000 people.
You can read more about this here – http://www.radionz.co.nz/news/national/311482/nz-wars-day-from-street-petition-to-government-goal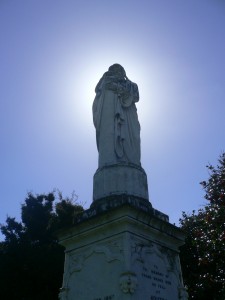 What date should the NZ Wars Day be?
Wellington's The Dominion Post also published an excellent editorial (on 25 August 2016) on remembering the New Zealand Wars – you can read it here:
http://www.stuff.co.nz/dominion-post/comment/editorials/83518542/editorial-bring-nz-wars-out-of-the-shadows
Deciding which day should be our New Zealand Land Wars Days won't be easy – there are so many good options, given that the wars lasted about 20 years or so, possibly longer.
If you want to look at some of the possible dates, here is a New Zealand Wars timeline – http://newzealandwars.co.nz/land-wars-timeline/full-timeline/